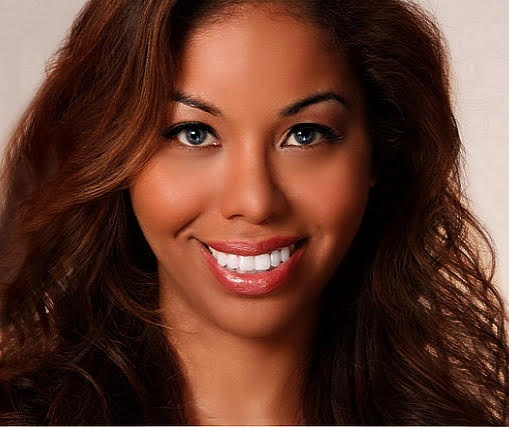 Dr. Helen Troncoso received her Doctorate in Physical Therapy from the University of Medicine & Dentistry of New Jersey. She is CEO & Founder of Reinventing You, where she serves as a health, wellness and etiquette consultant.
A fierce advocate for women's health, Helen is especially passionate about bringing awareness to cervical cancer, serving in the past as the 1st Vice President of the New York chapter of Tamika & Friends, a nonprofit organization dedicated to raising awareness on cervical cancer and it's link to the human papillomavirus (HPV).
Always a beauty (and brainy) queen, she was Ms. New York America 2012, and Ms. New York Belleza Latina 2011, where she placed as 1st runner-up in the Ms. Belleza Latina International 2012 competition.
She began writing as a hobby to chronicle her memories as a titleholder, which sparked a fresh approach to inform and engage others on the many health disparities affecting the Latino community. She won "Best Latino Health Blogger" in October 2015 by Latinos In Tech Innovation and Social Media (LATISM). In July 2014 she was named one of the top 10 Latinas to watch in the Tri-state area by Ford Motor Vehicle Company. In August 2013 she was named one of the "Top 10 Health & Fitness Bloggers" by Latina Magazine. In 2012, she was named one of the "Top 6 Latino Health Bloggers of 2012" by Voxxi, and nominated by her peers for two WEGO Health Activist awards. In 2011, she was nominated for "Best Latino/a Health Blogger" by LATISM (Latinos In Tech Innovation and Social Media), the largest organization for Latino professionals in social media, where she also serves as Co-Director of the New York City chapter.
Helen was named a "Champion for Coverage" by the Office of Communication Centers for Medicare & Medicaid, where she served as a national spokesperson for the Affordable Care Act (Obamacare) with two commercials running during the Marketplace Open Enrollment period. Dr. Troncoso has also served as the Ambassador for the, "Go Before You Show", prenatal care campaign by the Westchester County Department of Health & the Lower Hudson Valley Perinatal Network, and recorded a bilingual Public Service Announcement for WSKQ-FM La Mega 97.9.
Helen has appeared on the "Dr. Oz" show, and appeared in two segments and a functional fitness DVD for PBS. She has been featured in CNN, NY Times, Cosmopolitan for Latinas, am New York, Shape Magazine, Latina Magazine, NBC Latino, El Diario La Prensa NY, Fox News Latino, Impacto Latin News, NY1, Mamiverse.com, Voxxi.com and many more. She has also served as the fitness and nutrition expert for VidaVibrante.com, CasaLatina.com and MamayFamilia.com.
Helen has also co-hosted "Vme Hogar" on V-me TV, the first national Spanish-language network to partner with American public television, and the fourth largest Spanish network in the United States, and served as founding coach of Motidar, the first app available to improve one's heath and fitness goals in a online community environment that provides motivation and inspiration.
Her most recent endeavors include becoming a wife to James, and mom to her 1 year-old son, Hunter, and 2 month-old daughter Grace. She now travels and writes extensively on her experiences abroad with her family, sharing tips on how to travel successfully, and in style, with an infant and toddler.