Everything I'm Not Made Me Everything I Am
In less than a month my birthday will be here!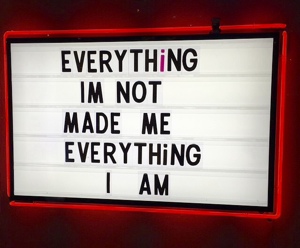 I think birthdays and New Year's are probably the two dates in a year that most of us will really stop and reflect on how our lives have progressed so far.
In a different world, I would have been married with kids and living in the suburbs. But that's not what the cards had in store for me — just yet anyways. I'm not a lot of the things that I thought I would be at this point in my life, and I'm ok with it. All the "no's" and " not yets" have led to this incredible life that I'm living. I'm independent, healthy and happy! I get to travel the world, and am living my life's mission of helping others live healthier lives. Of course there have been times when I don't get what I think I really, and I mean really want. It hurts, and it's definitely frustrating, but when we look at the situation later on, I think most of us realize how wrong that thing (or person) we desired really was for us in the long-run. After all, sometimes God's redirection is his protection, right?
XOXO Helen