Hong Kong 101: A visit to the highest bar in the world.
Stop by every Tuesday and Thursday when I'll share a new tip or some of my favourite things in Hong Kong!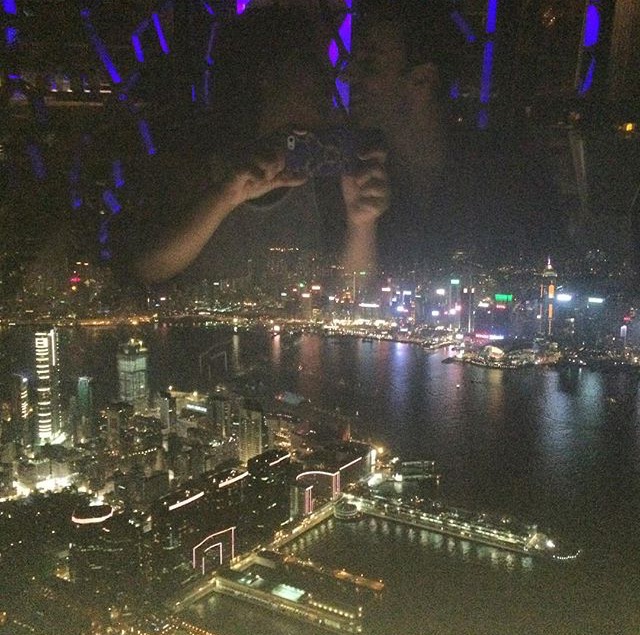 You could have a drink and a bite to eat at a different place everyday in Hong Kong, but one place you should not miss is Ozone. Located on top of the International Commerce Centre (ICC) building on the 118th floor, Ozone touts itself as the highest sky bar and lounge in the world and is also part of the Ritz-Carlton Hotel.
I loved that it's an indoor-outdoor terrace and lounge that lets you sit right at the edge giving you the most beautiful view of Hong Kong, but also allows you to escape indoors to cool off when it gets just a tad too humid (which I did). If I didn't love this place enough, then the drinks would have sealed the deal for me. Try the basilic cocktail and relax in one of the amazingly cozy couches as you listen to the DJ who actually plays great music — winning!
Ozone is located at 118/f, The Ritz-Carlton, Hong Kong, International Commerce Centre, 1 Austin Road West, and you can check out their website here.
XOXO,
Helen