New website for Latino Health
I'm excited to announce that I will be on the advisory board, and also contribute to a new bilingual website dedicated just to Latino health VidaVibrante.com.

I'll be the first to tell you that this is long overdue. As a Latina who grew up knowing that the average lifespan on one side of my family was in the 40s-50s, I'm so excited that there's more information that speaks to our people.
As part of the official announcement the New York Times asked me for a quote (insert tweenager squeal here)!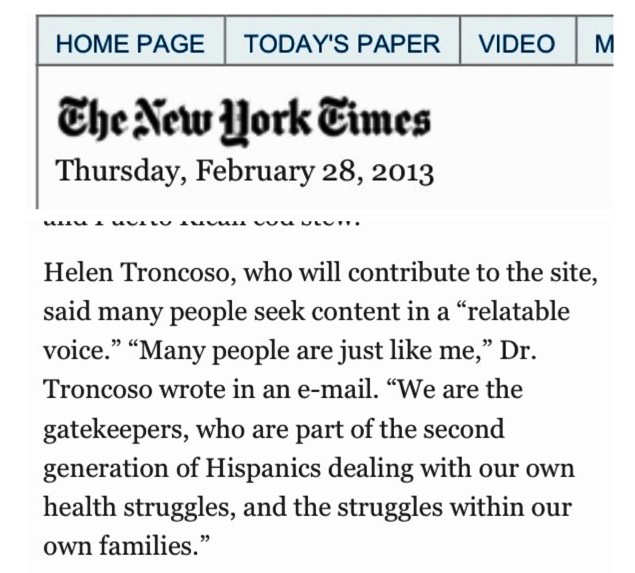 I adore the people behind Vida Vibrante and it's mission, and I hope you do too. It's growing everyday but needs your feedback to make it a true success. What would you like to see on the site? Tweet them @VidaVibrante or leave them a message on their Facebook page here.
Click here to read the rest of the article on Vida Vibrante in the New York Times. A big thank you to Tanzina Vega also.
Hablamos pronto,
xoxo Helen