Save the date FREE Pap Screens in New York City!
I am so happy to announce that on Saturday, May 18, 2013, Tamika & Friends, Inc., New York Chapter, in collaboration with New York Presbyterian Hospital will be providing FREE pap screens to anyone in need.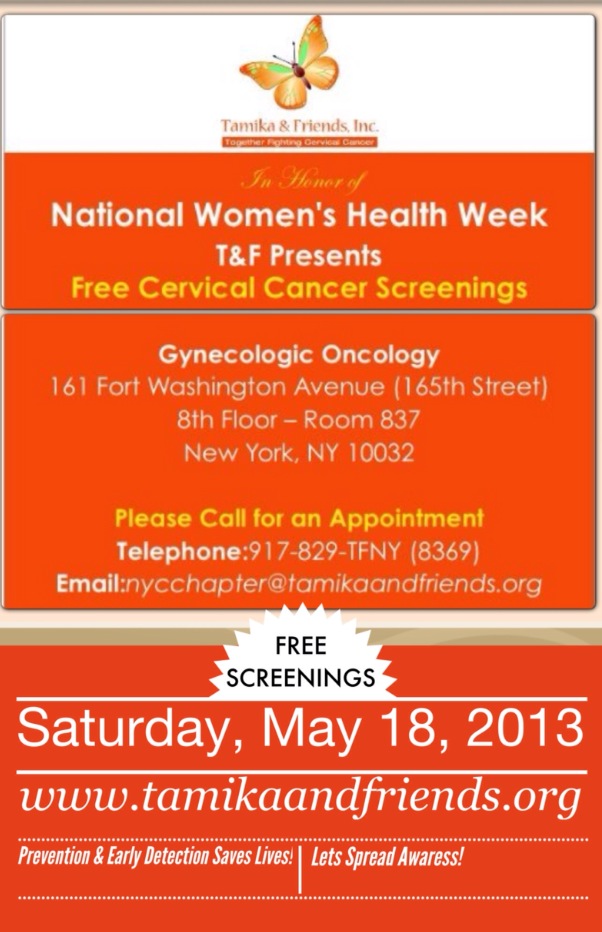 I would like to especially thank Dr. Jason D. Wright, M.D. and his amazing staff for participating again this year! Please do not miss out on this opportunity, and help me spread the word. A recent Annual Report to the Nation on the State of Cancer shows that while the U.S. is making progress on controlling some cancerous tumors, the rates for human papillomavirus related cancers still remains high. Early detection and prevention saves lives, and with screening, education and vaccination, cervical cancer is nearly 100% preventable.
Lots of love, health and happiness,
xoxo Helen
Follow me on Twitter: @MsNYAmerica2012
I'm on Facebook: www.Facebook.com/HelenJTroncoso