There's Magic in the Maldives!
Disclosure: Please not that compensation was provided partially in the form of accommodations for this post, with the expressed knowledge that I would be sharing my honest opinion afterwards. I travel with my family, and could only sleep at night comfortably if I  recommended properties to other families that I would personally go back to visit.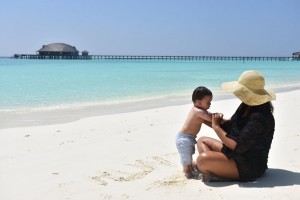 Hello friends!
It's been awhile since I've posted because to be quite honest, motherhood and pregnancy are kicking my behind! We are still traveling every 1-2 months on top of that, so just when I've crossed a few things on my "to-do" list, and few more get piled on at the same time, ah! I am definitely more active over on my Instagram account, but I want to share so many of our wonderful travel adventures with you all on this blog too!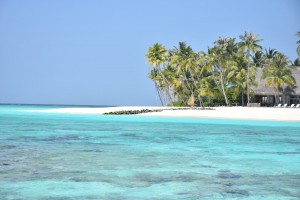 We went to the Maldives as part of our 5 country honeymoon tour this past November. I had always heard about and seen the most beautiful pictures of the Maldives, and I can say without a doubt now, that it is truly one of the most beautiful places on earth! We flew in from South Africa, after seeing Victoria Falls and then a wonderful safari at Lions Valley Lodge, to Male, the capital of the Maldives. At the airport we were greeted by a representative of the resort we were staying at, The Sun Siyam Iru Fushi. We chose this hotel because it was a family-friendly resort that did not skimp on the luxury that one expects when you make the long trek to the Maldives. From Male you take a quick seaplane ride to the resort.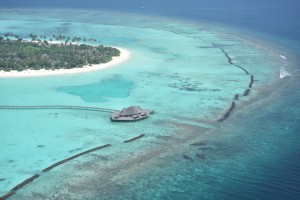 I have to mention that although there is a ferry, because each resort is on its own island, for certain parts of the Maldives a seaplane may be your only option. We were a bit surprised to find out it cost $500USDD pp return (this is in addition to your flight to Male), yikes!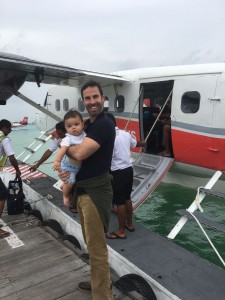 So my first tip would be to find out how much the seaplane will cost to take you to the resort you're staying at, as while you may think it's included in the cost, when it's not. Also, there is a strong possibility that if you're traveling with kids and hauling all of their stuff around, you will also be charged baggage overage fees, as the weight limits for the seaplane are less than the airlines. Moving on from our initial shock of being hit by these unexpected charges, the seaplane ride itself was brilliant. You will be with a small group of passengers, so there will be a few stops depending on how far out you stay. We didn't mind as we got to enjoy the amazing view from above, and also check out the other resorts people were staying at. When we finally arrived at the Sun Siyam, we were greeted by a few representatives and our butler Jaleel, and brought to the reception area for an easy check-in.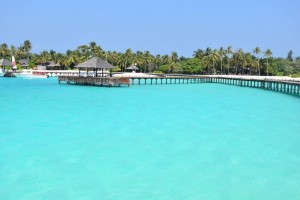 We stayed in one of the beach villas at first, before moving to an infiniti water villa which was amazing!!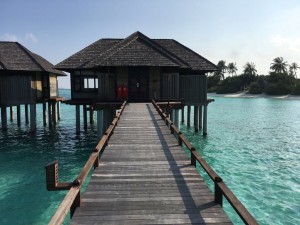 I would highly recommend you stay there, as its what you expect from being in the Maldives, seeing the water underneath your feet, outside your windows and having a private access to the water below via a ladder right from your balcony.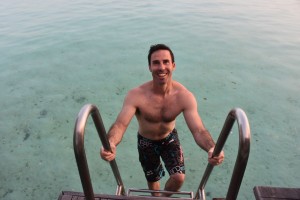 Our Hunter was 6 months (going on 7) at the time, so we didn't need to worry so much about baby proofing, but if you have an active toddler, the room itself is relatively safe, just be sure to keep the balcony doors locked.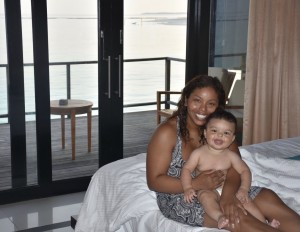 If you are going with a group of people, my tip is to also look into booking either the Hidden, Celebrity or Aqua Retreat.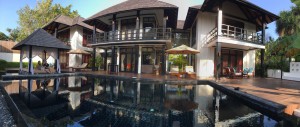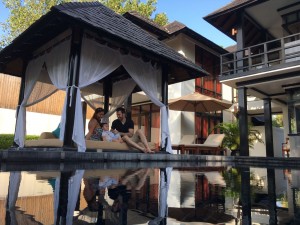 My pictures don't do it justice! Its your own beautiful villa with private access to the beach and your own pool, it even has its own massage and billiards rooms! Absolutely the luxurious way to go if you are celebrating a holiday or milestone in your life with family and friends.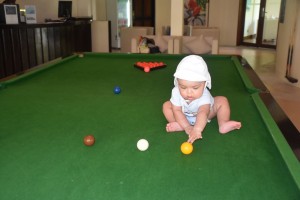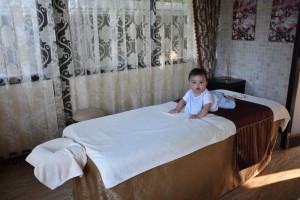 Parents need to know that this resort was made for families and kids, something that not every resort in the Maldives can say.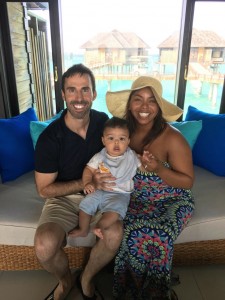 There is a stroller available for use during your stay which I highly recommend you use, as its made to be pushed easily through the sand. We just folded up our Orbit G3 and kept it in a corner at the entrance in our room and didn't have to worry about it getting dirty. There is also a kids' club which we checked out and borrowed a float from. While we didn't use the babysitters during our stay, they are there and the attendants at the club were all so friendly when we stopped by, and knew Hunter's name as soon as we got there! There seemed to be enough toys, games, activities and even spa treatments for kids available too.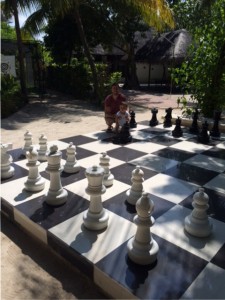 We took him to dinner with us every night and while he slept through most of our meals, we never felt bad about bringing a baby to a fancy dinner by the staff.
Speaking of dinner, my next tip would be to make sure at the very least that breakfast is included in whatever package you purchase. If a dinner package or credit is available, you should consider adding that on too. A holiday in the Maldives will probably be one of your most expensive ones, but I think everyone knows this going there. Your butler can arrange your dinner reservations for you entire stay, and I would recommend that you try a few different ones. There are 14 different restaurants and bars, and our favourites would have to be Flavours (French) and Trio (Italian).
While you might be tempted to not move too far from your room, you should definitely check out at least one excursion, if not more during your stay. The staff at the Sun Siyam Iru Sushi were kind enough to gift us an excursion since we were on our honeymoon, which was the Snorkeling Trip. We took Hunter with us and once we got out to snorkel, my husband and I took turns staying on the boat to watch him, although we did have some other kind honeymooners who offered to babysit him as well.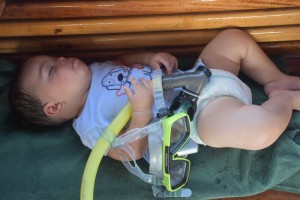 What we noticed was while the water quality was beautiful at the resort, as you go out, if you can even imagine, it gets even better! We also were lucky enough to see not 1, but what seemed like a whole family of dolphins swim right alongside our boat.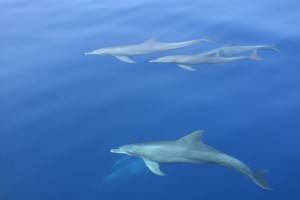 Before we knew it, our trip was over and it was time to pack up and head to our next destination, Qatar! I know I probably said it a few times, but its so true, you must add the Maldives to your bucket list! I would say its a once in a lifetime trip, but I'm pretty sure we will make our way there again someday soon. Thank you so much to Jing, Dorothy, Jaleel and the entire staff at the Sun Siyam Iru Fushi for making our holidays one we will never forget as a family.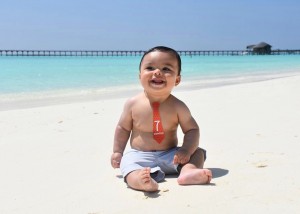 XOXO,
Helen
Check out the Sun Siyam Iru Fushi on their official website here.
Find them on Facebook here
On their Instagram is where you'll fall in love even more with the property, check it out here.
You can also follow them on YouTube and tweet them here.
Here is my TripAdvisor review of the Sun Siyam Iru Fushi here.
Ready to book? Start here.