Four Fun, Belly Busting Alternative Exercises
One of the biggest problems many people have besides actually getting their behinds to the gym, is getting bored and stuck in a rut. Running on the treadmill used to seem like fun, until you realized that loca on the machine right next to you, started racing you for no reason. Now what. You did your circuit faithfully. Ab machine, hip machine, leg press. Bored? Yes. Results? Well, unfortunately for you, no. Here are four fun alternative exercises that will keep you on your toes and help you bust that belly.
Pole-dancing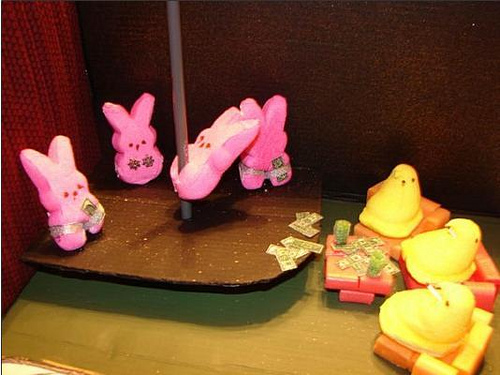 Leave your dollar bills in your wallet because you won't need them for this class. Pole dancing is a great way to feel sexy while toning your entire body and working out muscles you probably didn't even know you had. If you think you might be too shy, or scared that you might fall off the pole – – then this class is definitely for you! You'll work your core, coordination and balance as you shimmy, spin and twirl around the pole.
"Instead of sticking to just cardio, just strength training or flexibility, pole dancing combines all of these elements to round out your fitness program. We all want to lose weight, we all want to get stronger, but we don't enjoy doing it. So once we find something we enjoy, that's when we will stay involved and will really start to see a lot more progress" says Lauren Levine, Certified Fitness Pole Instructor and owner of LI Dance Fitness. Still afraid you might fall off? Not to worry as everything can be modified so you can learn at your own pace as you continue to build up your strength and stamina.
 Zumba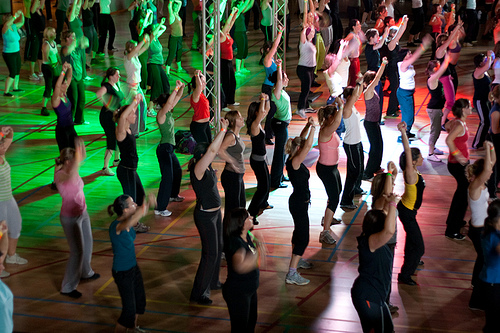 Maybe you've heard of it?? It's the class that has millions of people around the world dancing themselves fit. Zumba is a great class for people of all ages and fitness levels. Your instructor will lead you through a choreographed routine that combines Latin dance, belly-dancing, hip-hop and reggaeton from artists like Pitbull and Shakira, that you can't help but dance along to. Zumba is great stress-reliever, and provides a great cardiovascular and total-body toning workout, burning an average of 500 calories a class. The best thing though, is that it always feels like you're at your favorite nightclub, and before you know it, your hour long class is over.
Samba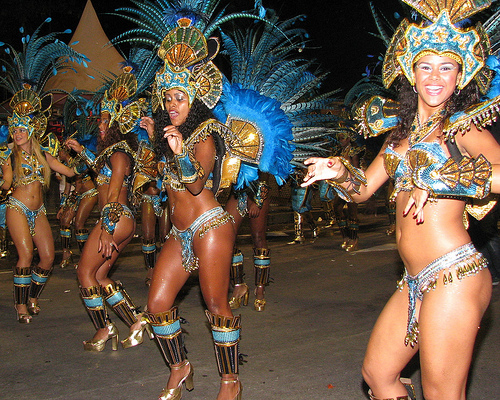 You're probably envisioning gorgeous Brazilian women in teeny costumes shaking their nalgas during Carnival. Originating from Bahia, Samba is the official dance of Brazil. "It combines elements of core and cardio workouts with the positive emotional benefits of dance. Many of the movements have a strength in their graceful and feminine quality which makes Samba (specifically Samba No Pe) so appealing to many women. It's about learning how to express your body in a healthy and fun way, as well as educating yourself about Brazilian dance, music and culture" says Quenia Ribeiro, a dancer, choreographer and director of Grupo Ribeiro dance company.
 Laughing Yoga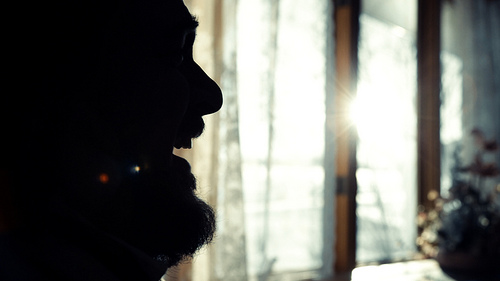 No it's not a bunch of people sitting on yoga mats, laughing for no reason – -or is it? You might start off a little skeptical (ok very skeptical). Class participants are encouraged to make eye contact with each other, be playful all while chanting, "Ho ho, and ha, ha." Sound silly, but maybe you need a break from taking things so seriously. Laughter reduces stress and anxiety, and laughing yoga is a cardiovascular exercise that works your abdominal and diaphragm muscles. A study done in 2007 looked at the how Laughing Yoga done 15 minutes a day, for fourteen days, affected how well participants were able to organize themselves and carry out tasks they needed to do in order to achieve a goal or manage a situation. The results showed improvement in all areas, including assertiveness, motivation and optimism. Who knows, maybe laughter is the best medicine.