Feature in the Hong Kong Economic Journal!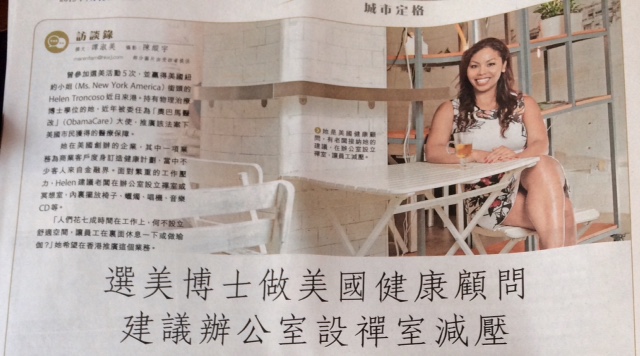 So excited to share that I'm featured in today's Hong Kong Economic Journal!!
I was born a U.S. citizen, so I've never had to deal with some of the issues that my parents had to when they left their respective country and commonwealth to come to the U.S., like not knowing the language, not having family support, and feeling overwhelmed by any and everything. These past few weeks, I think I've felt some of what my parents and many others before me arriving in a new place must have. It's exciting and terrifying all at once. It's because of this, that being in this paper means so much. It's putting a huge footprint in Hong Kong, and starting to build a life there.
Thank you to Maren Tam for the fabulous interview! I'm excited to learn more about & immerse myself in the Hong Kong culture, and bring my experience in health, wellness and etiquette to the schools here!
Here is a link to the actual article online.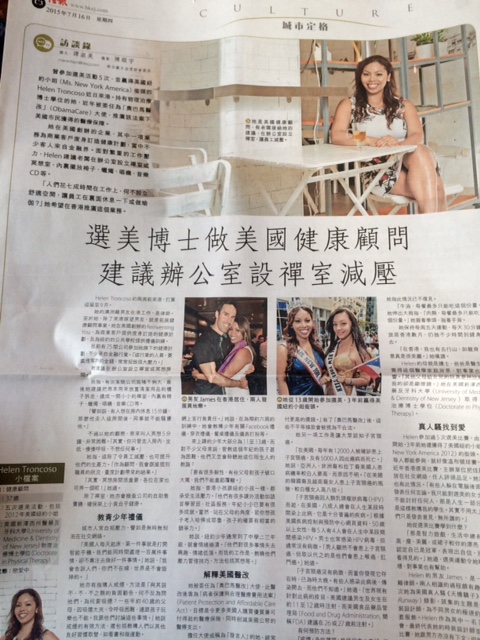 XOXO,
Helen