Google hangout with Secretary Sebelius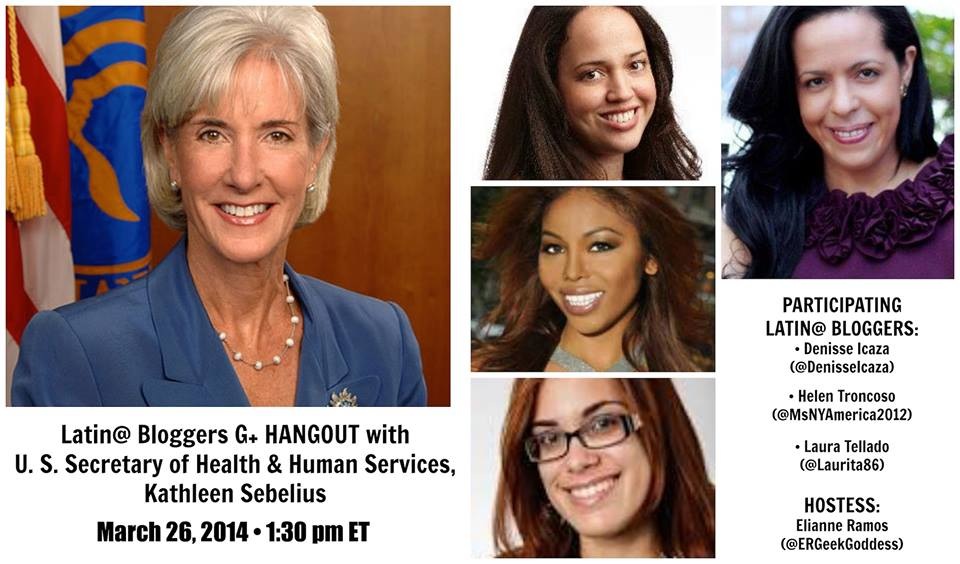 Last week I had the honor of being invited to a Google+ hangout with Secretary Kathleen Sebelius of the Department of Health and Human Services. Along with two other Latina women, I had the unique opportunity to ask her a question about the Affordable Care Act.
As these things go, we had only fifteen minutes of the Secretary's time (very grateful for that), and there was a quick turnaround.
My question was:
A woman has the right to choose what's best for her life. How will the new health care laws help to access reproductive services?
Watch the hangout, hear the questions posed from my fellow panelists, and the answers from Secretary Sebelius here:
Today is the LAST day to sign up for health insurance, visit HealthLawHelper.org or AseguraTuSalud.org to sign up today! Latinos account for about one-third of our nation's uninsured. Don't be penalized for not having any health care coverage, or worse, have an unfortunate illness or accident that leaves you or a loved one drowning in hospital bills.
A big thank you to the amazing Elianne Ramos for coordinating and hosting this hangout!