Hong Kong 101: Don't even think about renting a car.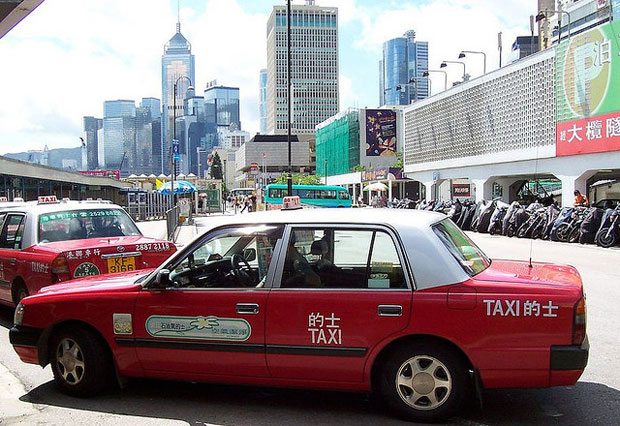 Stop by every Tuesday and Thursday when I'll share a new tip or some of my favourite things in Hong Kong!
Plain and simple, driving in Hong Kong should be left to the taxi drivers. If you are visiting and normally rent a car wherever you go, please don't do it here. Parking is ridiculously limited, parking garages are expensive, and traffic can be difficult to deal with if you're not a local. As someone who has driven fearlessly in New York City, throwing my finger up in the air (the official New York salutation), and easily weaving in and out with the stop and go traffic, I wouldn't dare drive here.
Taxis in Hong Kong, unlike New York and other large cities in the U.S. are also extremely cheap (winning)! All taxis should have a working meter, with fares starting at HK $22 (~ $3 USD). One annoying thing is that unlike NYC, the cabs here don't take credit cards, so make sure you have some cash on you! Also, while most street names in English are familiar to taxi drivers by now, make sure you have the spelling of where you are going in English and Mandarin already pulled up on your phone just in case you get that odd driver who is not familiar with where you are going. While Uber is also here in Hong Kong, it's actually way more expensive than it is in New York City, making it an inconvenient option here.
Hailing a cab is easy, just stick out your hand and look for the red taxis (who cover most destinations within the city) with a lit up red sign on their dashboard. Sit back, relax and don't forget to put your seatbelt on!!
For more information, to report a taxi driver, or to report lost items, visit the website for the Hong Kong Department of Transportation here.
XOXO,
Helen