Hong Kong 101: Review of Cecconi's Italian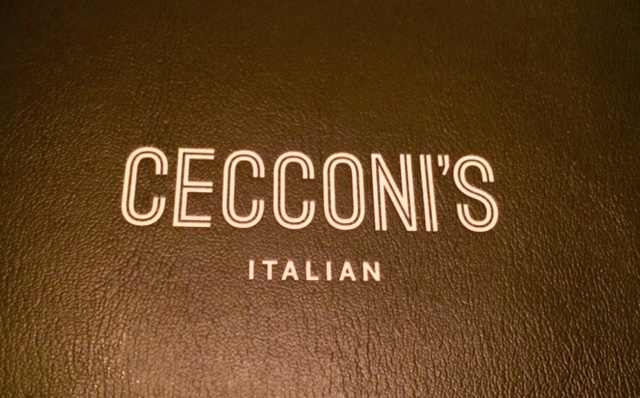 Stop by every Tuesday and Thursday when I'll share a new tip or some of my favourite things in Hong Kong!
The first time I went to Cecconi's Italian was by pure chance. My beautiful girlfriend Amps who is pregnant with that gorgeous glow one has when expecting, suggested lunch at her favourite Italian place to catch up. I was a bit under the weather, but it had been awhile since I had last seen her, so I went to enjoy her company and watched her enjoy her meal, all the while making a mental note that I needed to return and enjoy the full experience with my love another time, which brings me to this past Tuesday.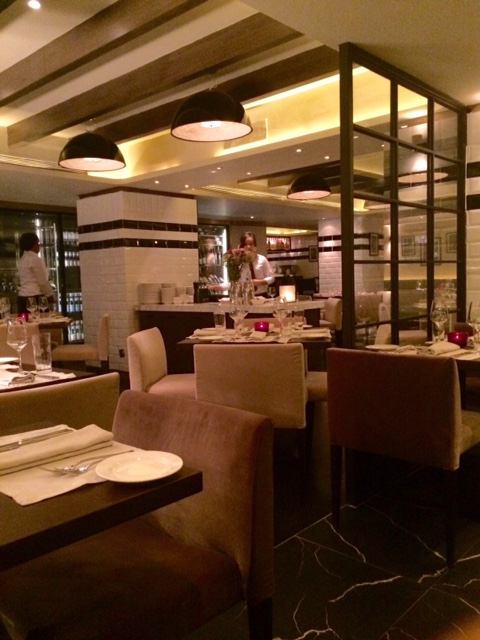 What I love about Hong Kong is that no matter how challenging the lack of space here may be, the nicer restaurants will still manage to somehow maximise every square inch. As soon as you step into Cecconi's Italian you are greeted by a beautifully decorated and open seating area that has that kind of warmth and romantic lighting that makes everyone look just a tad bit nicer. The open kitchen in the back of the room, led by award-winning Australian chef Michael Fox, was a nice touch, as was the view overlooking Wyndham Street below from where we were seated.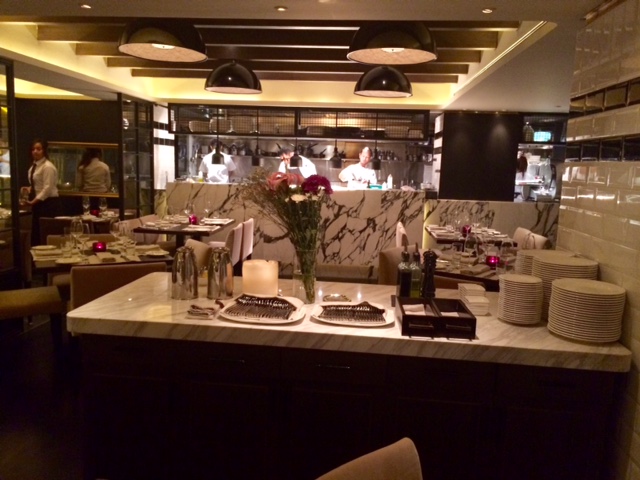 To start we had the pan fried scallops with pancetta, grapes, walnuts and red wine. The scallops just melted in your mouth, and the combination with the grapes and red wine gave it that perfect sweet and savoury balance.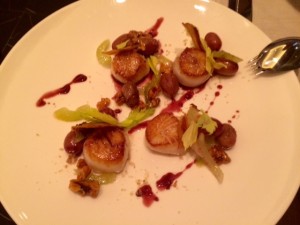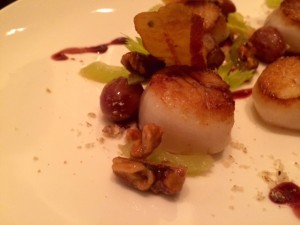 We also had the buffalo mozzarella with heirloom tomatoes, capers, olives and basil. While I wished the tomatoes were a bit sweeter, all was forgiven by the freshness of the mozzarella.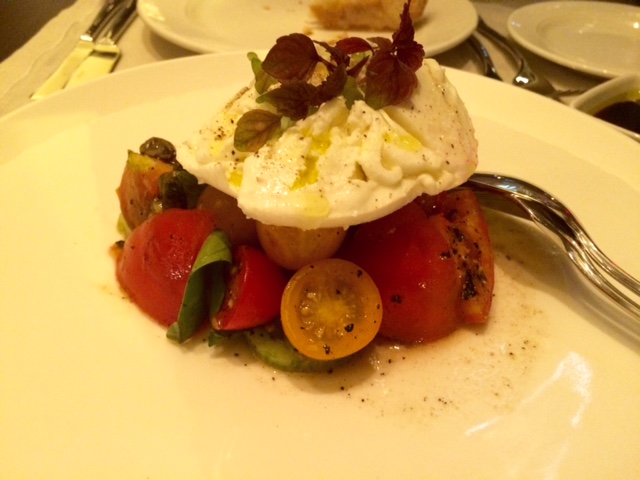 For our main dish our server Puspa (who is awesome by the way) recommended the seafood linguini (which I ended up ordering) and my love went with the beef sirloin with mushroom and red wine jus since he had seafood for lunch.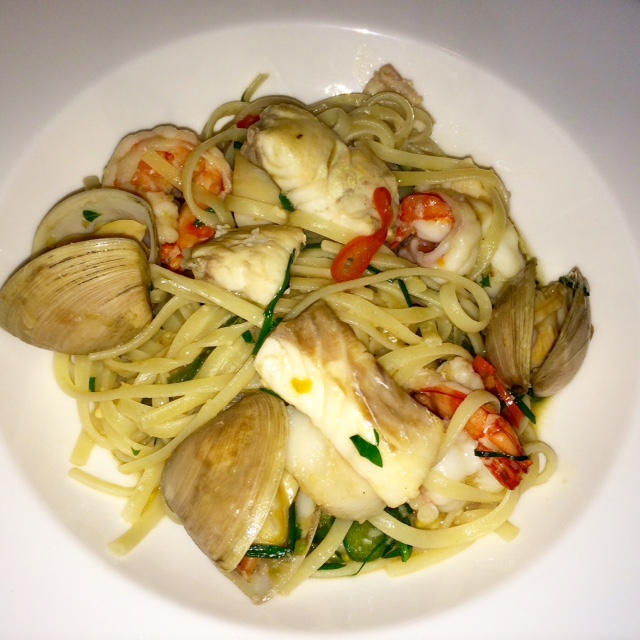 If you find yourself having to decide between these two, go with the linguini! My love agreed that my dish was clearly the winner. It was simple, but had the right amount of seafood, pasta and was not oily or grainy like some other Italian food I have had in Hong Kong. It was simply, perfection!
After silently thanking that we go to the gym so often, we also ordered a side of truffle fries, because truffle. I'll let the picture speak for itself.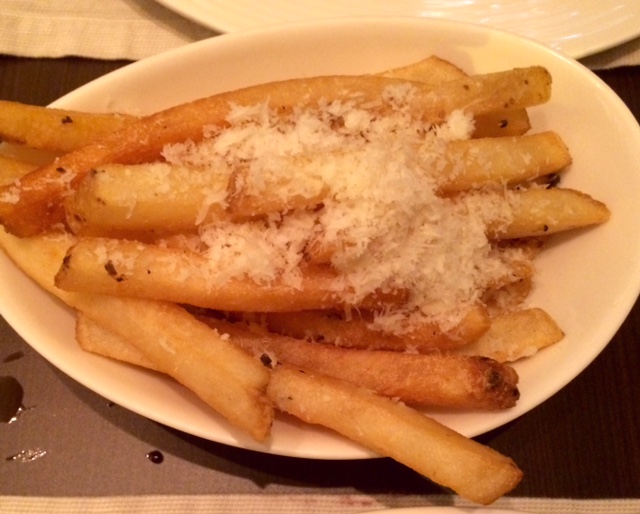 We somehow managed to save a little room for dessert, and we are so glad that we did!! The mango panna cotta with macadamia and coconut sorbet was divine! We also had the blood orange parfait that was accompanied by the lightest pistachio cake I have ever had – -another winner.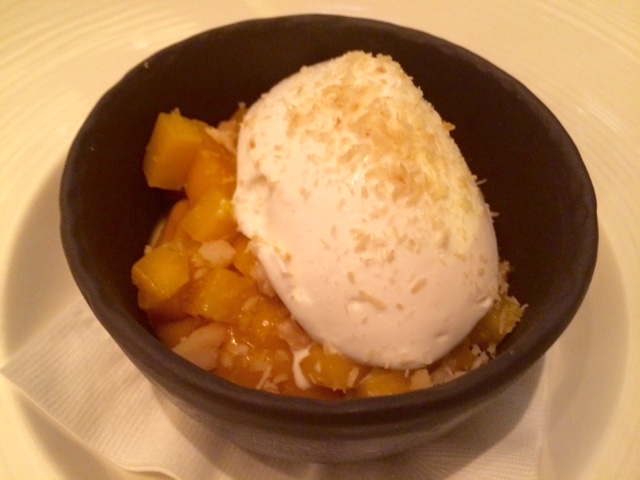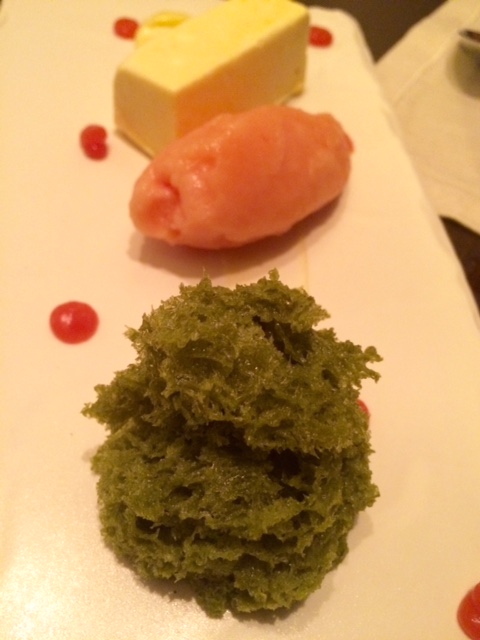 Cecconi's Italian is a classic Italian restaurant that brought back many fond memories of when I traveled (and ate) my way through Italy. They are located at 2/F, 77 Wyndham Street in Central. Visit their website and menu here, and tell them I said hello!
XOXO,
Helen