Smiling It Forward With Tylenol
I have received information about the TYLENOL® SMILING IT FORWARD™ program from McNeil Consumer Healthcare Division of McNEIL-PPC, Inc., the makers of TYLENOL®. The opinions stated are my own. This is a sponsored post for Latina Bloggers Connect.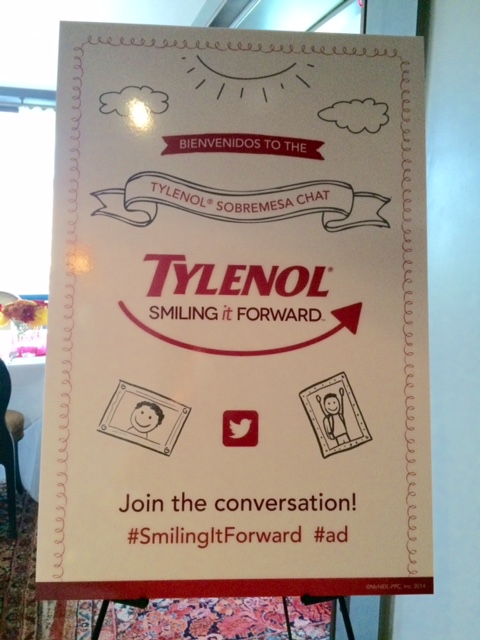 Unless you count my Maltese Nena I'm not a mom, but I am the Titi to 17 nieces and nephews (whew)! Being the huge extended family that we are, I've lived with some of them at one point or another and feel like a second (but cooler) mother to most of them.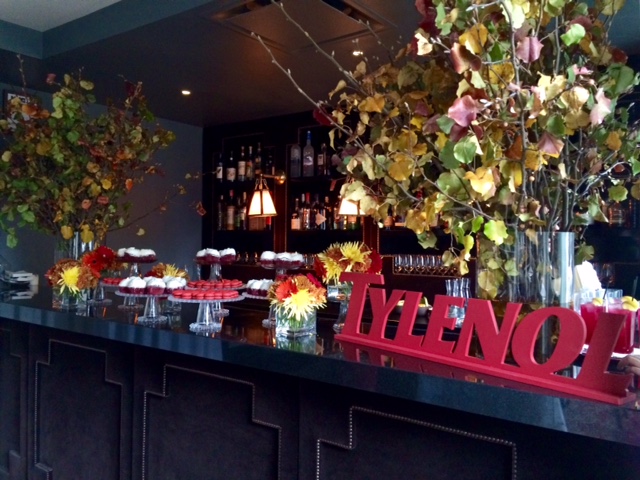 I remember the good times, like seeing them take their first steps, watching their mouths curl up in excitement when tasting new foods and feeling their little arms try to desperately lift me up off the ground (don't tell my sisters). But with the good, comes some bad, right? Dirty diapers I can deal with, but being with a child that's sick and miserable is torture! Thankfully we were lucky enough to have the resources to limit the time they were sick, like doctors in the family who gave them Tylenol when they were running a fever. I know that not everyone is as fortunate, and while I am a HUGE proponent of the Affordable Care Act, I know there are still gaps of coverage, because no program will ever be perfect. This brings me to why we all need to support what Tylenol is doing with the Children's Health Fund.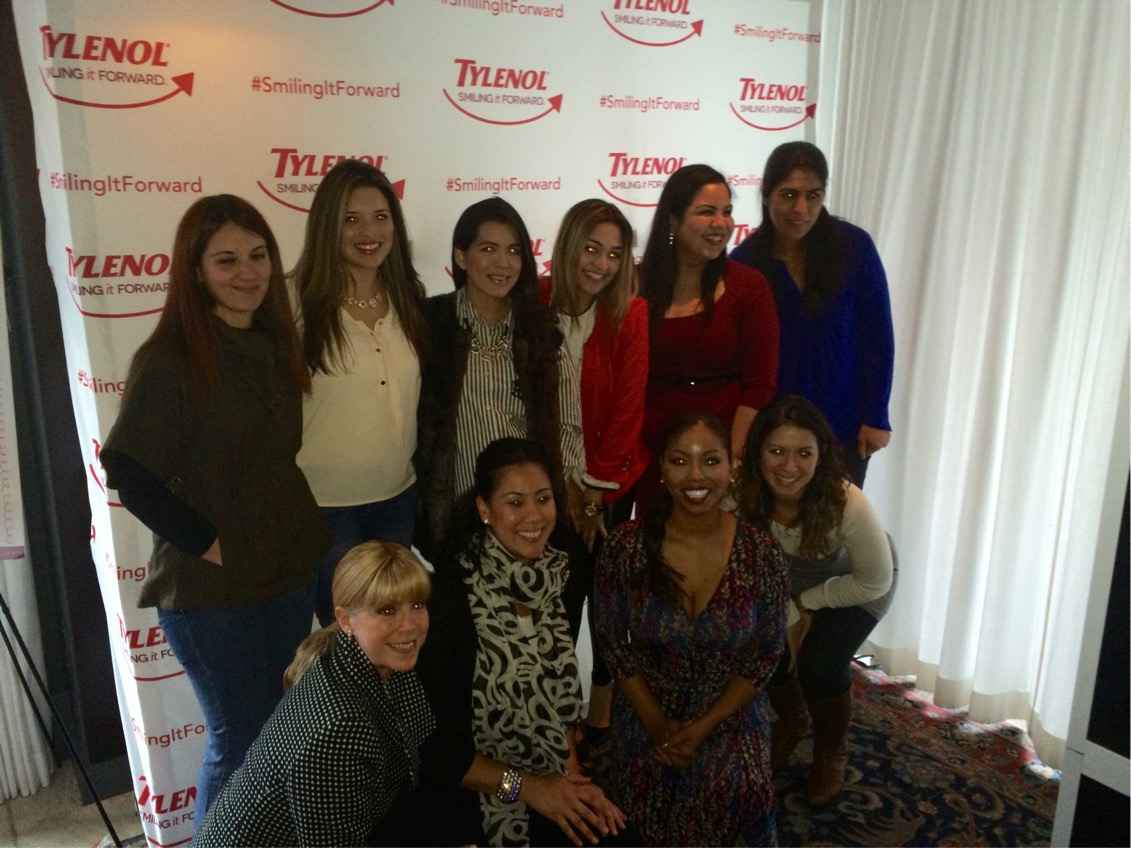 At the #SmilingItForward Sobremesa brunch that I went to last Sunday along with some other amazing Latina Bloggers, we learned and even got to tour one of the 50 mobile medical clinics that the Children's Health Fund uses to visit schools, community shelters and homeless shelters to ensure healthcare for the most vulnerable children and has provided more than three million healthcare visits to them!
This brings me back to how you can help! By sharing a photo that makes you smile at SmilingItForward.com, TYLENOL® will make a $1 donation* to Children's Health Fund, helping to ensure a doctor's visit is always within reach for children in need. Now I know you have tons of pictures of your children, so pick a cute one of them "feeling better" and post it here.
We also learned from Dra. Aliza A. Lifshitz M.D., founder and Editor-in-Chief of vidaysalud.com and latinahealthletter.com, a few key points on colds and the flu like; the flu starts suddenly, is marked by having a 102 degree fever, chills and can be very debilitating. We have all heard how Vitamin C is great for colds right? Well, Dr. Lifshitz says it may prevent colds but it's not proven, and while it won't hurt us to take Vitamin C, don't overdue it because it can put us at a risk of developing kidney stones.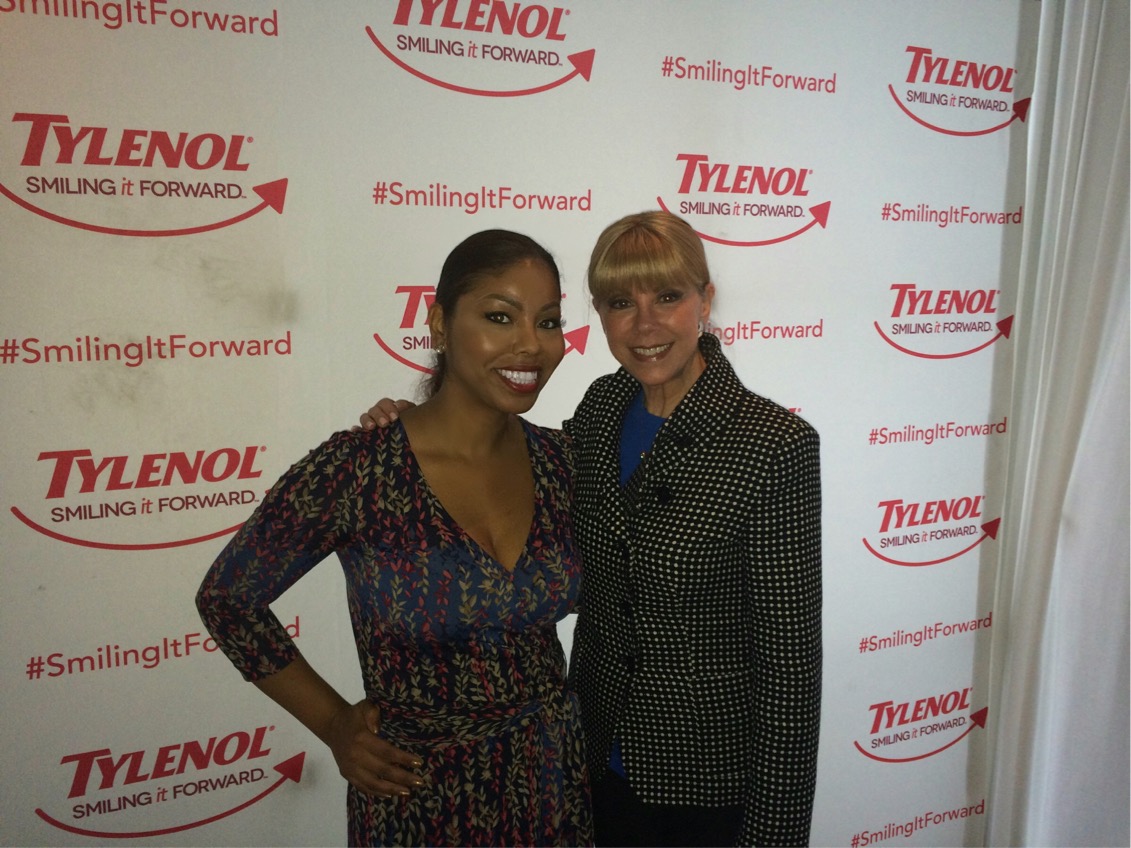 *Between June 23, 2014 and November 30, 2014, McNeil Consumer Healthcare Division of McNEIL-PPC,Inc., the makers of TYLENOL® is inviting anyone 18 and older to upload a "smile" photo on the TYLENOL® Facebook page. Each approved "smile" will trigger a $1 donation from TYLENOL® to Children's Health Fund, with a minimum donation of $75,000 and a maximum donation of $100,000. Review Terms and Conditions for complete program details.
Para más información en español, oprima aquí.
XOXO Helen