First Time Using Swimava Baby Ring!
My sweet Hunter is four months old already, can you believe it!! He is cooing, rolling, and stealing our hearts every time he gives us one of his big toothless grins.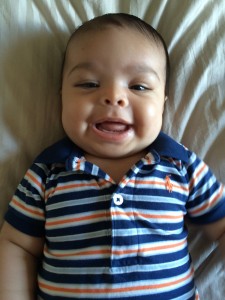 The other day my fiancé and I were looking for some new toys to keep him active, and we stumbled upon the swimava. We both love to swim, so we knew we wanted to get Hunter in the water as soon as possible. I have to admit, I was a little apprehensive at first, as I'm so used to seeing kids with the huge floaties on, so I was nervous as to how this little inflatable ring around his neck would work.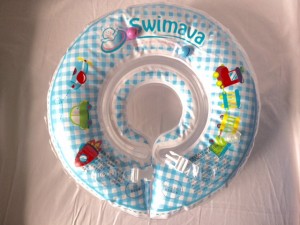 It was so easy to inflate, my fiancé blew it up in a few seconds, but there is a small pump included if you wanted to use that instead as well.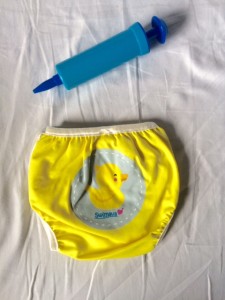 We tried it the first time in his bath as we figured it would be deep enough to see if he floats, but small enough that we could grab him in seconds in case anything went wrong.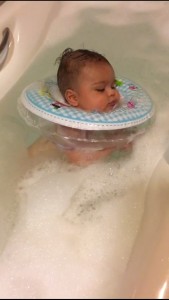 Bath time went incredibly well so we decided to graduate to our pool, and as you can see Hunter loved it!
The thing that made me most hesitant about the swimava at first (an inflatable ring around his neck) ended up being what I liked the most! Because he didn't have those huge floaties on his arms and legs, he was able to use them freely, allowing him to learn how to tread water.
Looking to buy a swimava for your baby? Find one here.
Xo,
Helen