Don't just make resolutions, reinvent them!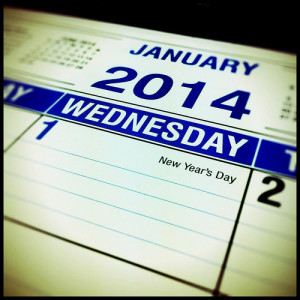 Happy New Year's friends! Hopefully you rung it in surrounded by loved ones, with a sweet kiss, and just enough bubbly to get you feeling nice, but not hungover.
Now that we're into our second week of 2014, how are those resolutions you made going? Are you still going strong, or have you given up already? I'll be honest, it's not so easy at first to make a lifestyle change. If it was, well then everyone would be exactly where they wanted (needed) to be.
Look at your resolutions, do you really want to change? It's been said that 90% of success is just showing up. If you show up to the gym, to class — to whatever it is you want to improve, you're bound to make it happen. Be real with yourself, are you turning your thoughts into actions? How bad do you really want it? Are you finally going to get off your nalgas and get it done, or are you just going to make another excuse?
I want you to be realistic, set a small goal, be consistent and then build from there. Make a small change everyday, like instead of drinking a can of soda, swap it with water. Plan your workouts and meals so that you're setting yourself up to win and not fail. Don't have time to plan your meals or get a quick workout in? See the previous paragraph where I asked you how bad did you really want it. We always, always make time for what we prioritize.
May all your dreams, hopes and wishes come true this year!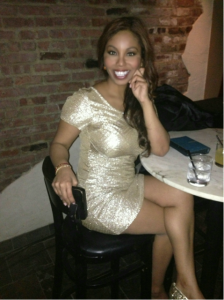 xoxo Helen