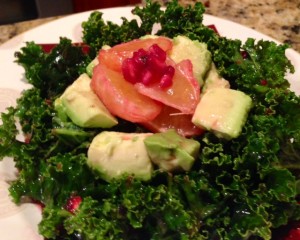 My love for kale is a real thing. Like any good relationship, we started off as friends.
Sure I heard how it was a superfood and all, but since I'm hard-headed (sometimes), I had to figure that out all by myself. After some losses and some wins, I think I finally figured kale out.
For this salad I added some avocado, tangerines and even some bada** pomegranates, which are full of B vitamins, potassium and folic acid. For my vegan friends out there, you may already know that they're a great source of iron. If you tend to get anemic from time to time like me, and hate those huge horse-looking pills, this may help.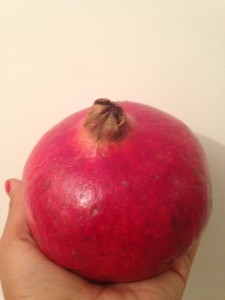 But what truly makes this salad so sexy is that it's full of antioxidants. Antioxidants help to keep your cells healthy and youthful, which can prevent age-related illnesses, relieve stress and increase your lifespan. Not only will you feel good — but you'll look good too! Wepa!
Here's the recipe. It's super simple, delicious and will surely keep you looking sexy during the winter. No more hiding under bulky sweaters, and definitely no more squeezing into those Colombian fajas for me and you!
Ingredients:
1 small bunch of kale
1/2 avocado
1/2 pomegranate
1/2 tangerine
1 tsp balsamic vinegar
Juice of 1/2 lemon
Instructions:
Rinse and pat dry kale. Remove tough spines with your hands and tear into smaller pieces with your hands. Place it into a medium-sized bowl and lovingly massage your kale with the lemon juice for about 1 minute, or until it starts to wilt. Massaging your kale turns it from being tough and bitter, to silky and sweet.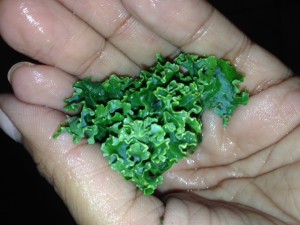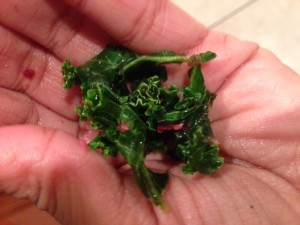 Add the balsamic and toss the kale with your hands.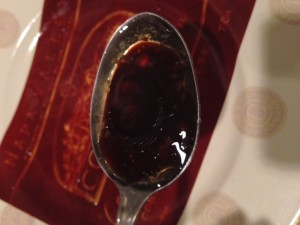 Take your tangerine (or orange), remove any seeds and cut into bite-size pieces.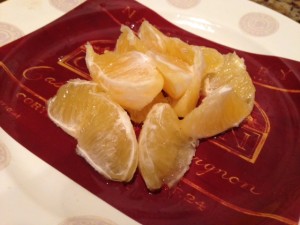 Add the avocado and finally, toss in your pomegranate seeds and mix well with your hands.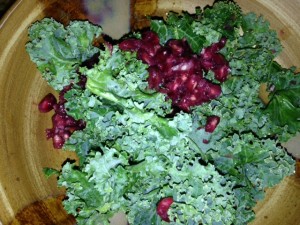 I like to quickly pulse some of the seeds in my nutribullet and use that as my dressing.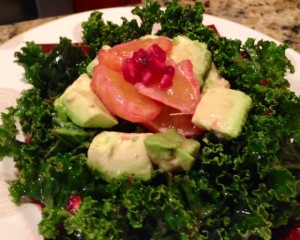 How simple was that!!
Enjoy!
xoxo Helen